Enterprise Application Integration & BI


Seamless enterprise integration enables real-time flow of information between disparate applications and enhances business agility and decision making capabilities. Dhanush leverages pre-built frameworks and adapters to deliver integration services such as EBS implementation, application and data integration, open source and standards based integration. Our expertise encompasses Oracle E-Business Suite and Oracle Fusion Middleware, and we use tools and techniques such as Service Oriented Architecture (SOA), Web Services, BPEL and Business Process Management (BPM) to deliver complex projects across industry verticals.

Oracle Business Intelligence Suite Enterprise Edition (OBIEE) delivers the full range of Business Intelligence capabilities including interactive dashboards, adhoc inquiries, proactive intelligence and alerts, financial reporting and real-time predictive intelligence. Additionally, the OBIEE Plus platform is based on a versatile Web Service-Oriented Architecture that enables seamless integration and easy user access for diverse data sources. Dhanush offers OBIEE services ranging from data warehouse and application design, to ETL development, to report/dashboard design and development.


Our Offerings
Data Warehouse Design
Application Design
ETL Development
Dashboard Design and Development
Upgrades and Conversions
Warehouse Builder
Our Value Proposition
Expertise on Oracle Fusion Middleware such as Oracle SOA Suite 11g, OSB 11g, BAM, Business Rules, OID, UDDI, ECM, Oracle Portal and Web Center
Developing integrations with Oracle SOA Suite, SOA Gateway, EBS , Web Services and Legacy Applications
Our proprietary out-of-the box connectors enable you integrate your on premise applications like SAP ERP, Salesforce.com CRM and other applications, databases and files
EAI expertise, with years of System Integration and Project Management experience
Highly experienced SOA architects and DBA teams to support the development team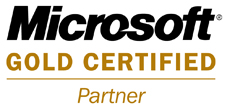 Dhanush's Microsoft Application Integration Services practice offers consulting and implementation services leveraging Microsoft integration technologies. We provide Enterprise Application Integration (EAI) and Messaging capabilities using Microsoft BizTalk Server, SQL Server, .NET (AJAX, Windows and Web Applications), Web Services and various application adapters such as SAP, Oracle, Siebel, and Microsoft Dynamics. Dhanush Business Intelligence & Analytics solutions enable clients transform their business into a dynamic enterprise through actionable intelligence. We design and implement data warehouses and BI systems, employing solution accelerators and process frameworks for any part of your business process


Our Offerings
Business process and workflow management capabilities using Microsoft Windows Workflow Foundation (WWF), BAM Tools, Microsoft Office SharePoint Server (MOSS), InfoPath and K2.Net Technologies
Service Oriented Architecture (SOA) and Enterprise Service Bus (ESB) implementation using Windows Communication Foundation (WCF), Microsoft ESB guidelines
Extract, Transform and Load (ETL) capabilities using BizTalk, SQL Server Integration Services (SSIS) and SQL Server Adapter
BI Maturity Assessment
BI & DW Strategy Roadmap
BI & DW Architecture Consulting
BI Competency Centers
Our Value Proposition
Save effort on your DW / BI deployment with absolute focus on quality
Predictive Analytics to create a 360 degree customer view to predict the business outcomes
Enable smarter decision making by leveraging our extensive experience in managing large IT applications