Oil & Gas
Oil & Gas sector in emerging marketplace is facing new challenges. Dhanush has wide assortment and variety vertical focus solutions, Dhanush products and expertise enable Oil & Gas organization achieve business goals and succeed amidst the fiercest competition.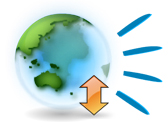 Across the world, organizations in the energy industry, have been working towards understanding their customers so as to build their efficiency with effectiveness.

This challenge has been duly addressed by COTS applications which provide a picture of the past transactions in a fragmented and unorganized manner.

But the solutions offered have been too simplistic to address a huge complex problem which is in the case of Oil & Gas industry. Energy organizations operate in highly dynamic and competitive environments and need tools that not only give them insight and flexibility into customer acquisition but also the right tools and process enablers that provide for clear and manageable customer retention.

Software solutions must be capable of driving complex business processes and navigate through analytical data that provides the organization with information which aids decision making. Dhanush has designed solutions that have combined technology and industry best practices to develop a set of comprehensive, scalable, and easy-to-use tools that address specific adaptable business processes.

Dhanush capabilities and experience in Oil & Gas industry spans across whole value chain starting from feasibility, planning and budgeting to regulatory and compliance control phases.


Solution Offerings:
Oil Field Sales Solutions
Oil Filed and Rig Management Solutions
Energy Data Management
Regulatory and Compliance Control Solutions
Predictive Analytics Solutions
Retail Loyalty Management Solutions
Service Offerings:
Enterprise Resource Planning(Oracle EBS & Microsoft Dynamics):

Implementation
Upgrade
Application, Maintenance & Support
QA & Testing

Custom Application & Product development
Managed Services
Enterprise Application Integration (EAI)
Business Value
An Integrated Enterprise with transparency of data across the entire organization
Improved collaboration during engineering project execution with subcontractors and suppliers
Seamless integration of Suppliers, OEMs and vendors with Client's application
Timely availability of information for decision makers