Retail
Retail sector in emerging marketplace is facing new challenges. Dhanush has wide assortment and variety vertical focus solutions, Dhanush products and expertise enable Retail chains achieve business goals and succeed amidst the fiercest competition.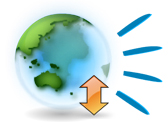 Overview
The Retail sector is undergoing continuous changes at a dynamic pace in order to satisfy the ever changing trends and needs of the market. Customers expect a seamless shopping experience which should be quick, easy, and consistent across the retail stores.

Both large and small retailers are in look out for transformative technology and nourishing business models to build omni-channel environments which seamlessly serve the consumer (in-store, online and on-the-go).


Few challenges faced by Retail Industry
Inconsistency of operations across various channels
Inefficient Supply Chain Management
Staging of Inventory
Consolidation of financial data from various sources
Customer satisfaction
Lack of properly educated and/or trained work force
Multi-channel and multi-device order taking
Pilferage
Dhanush with its proven expertise provides Retail Solutions that meet the above challenges within budget and timeframes.
Solutions:
Dhanush delivers the following Retail Solutions:
Enterprise Resource Applications - Integrates all the data and the related processes of the retailers into a unified information system
Retail POS (Point of Sale) - Technology which enables an efficient recording of the sale of goods or services to the customer
Merchandise Analytics - Maximizes the profit potential for a retail supply chain by analyzing inventory risks and opportunities, and implementing inventory allocation strategies
Order Management (Multi-Channel and Multi-Device) - Helps in administration of business processes related to orders for goods
RFID (Radio Frequency Identification) - RFID solutions are made to ease both store and tracking operations
Data Management and Data Analytics - Data is acquired, validated, stored, protected, and processed for better decision making
Business Forecasting and Performance Management - Helps in strategic planning of financials and workforce effectively
Mobility Solutions - Manages the retail activities (buy/sell) through mobile devices, wireless networks, and related services to enable broad use of mobile computing
Benefits:
Dhanush offers cutting edge solutions with below benefits:
Optimize Inventory Management & Merchandising
Gain insight into product, department and store performance
Minimize staging of inventory
Improve product pricing management
Improve customer service
Shorten lines and decrease check-out times
Improvises complex transactions including couponing and special offers
Respond immediately to trends in customer purchasing behavior
Check product accessibility and availability in stores
Support Omni-Channel Operations
Processes orders and returns
Gather and analyze real-time, multi-channel data to respond quickly
Single solution that standardizes processes across multiple sites
Reduction in operating costs thus mitigating demand and supply chain risks
Easy-to-use, intuitive user interface
Reduce complexity and improve operational efficiency
Key Differentiators
Proven capability of maximizing the revenue, reducing costs and improving operational efficiency for retail chain
Thorough understanding of the Retail Ecosystem, having executed large Retail projects
Regionally aligned Global Delivery Model - Around 90% of the project team is derived from local resources with appropriate skillset, ensuring mobilization and utilization of local talent in promoting employment
Proven track record with successful end-to-end implementation of Retail solutions within the budget and timeframe
Use of advance analytical tools that fuel customer centric merchandising
Provides multi-channel inventory visibility to help avoid stock outs and balanced distribution
Ensured standards through policy frameworks and workflow capabilities