BFSI
BFSI sector in emerging marketplace is facing new challenges. Dhanush has wide assortment and variety vertical focus solutions, Dhanush products and expertise enable BFSI client achieve business goals and succeed amidst the fiercest competition.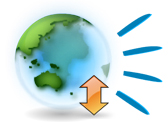 One of our important offerings is in the BFSI (Banking, Financial Services & Insurances) domain, which is the evolving model in the contemporary context.

Indeed, banks are relooking at current strategies, re-evaluating the business models and reinvesting in building efficiencies in systems and processes. While internal challenges are vast, the external world is changing shape as well with new regulations, tighter compliance, closer watch and higher intervention by government bodies are forcing the banks to be nimble, yet robust.

The contemporary business environment is featured by competition, change and globalization which is why, it's required if banks to be agile and prompt to the demands of customers, changing business scenarios and changing government regulations. Indeed it's time to be the best of breed.

With Dhanush, we 'enable' our clients by offering them solutions, from industry-leading functionalities and best practice tailored to address the unique challenges of businesses. With end-to-end automation and anytime, anywhere access to 360-degree view of business requirements, our solutions would 'enhance' innovation across the value chain, improve efficiency, and reduce costs and time-to-market.
Dhanush Offerings
Dhanush's BFSI offerings include the following:
Spend categorization and planning
Better spend analysis
PO-based procurement leading to better tracking and compliance
Continuous spend monitoring and optimization
Payment automation
Supplier enablement and improved collaboration through online negotiation tools and supplier collaboration module
Bringing together disparate spend categories, business units, people and systems
Business Value:
Dhanush's solution for the BFSI industry enables the following activities:
Automation of regulatory reporting
Bank-wide performance management
Efficient loan management
Streamlined payment realization
Reconciliation across multiple systems
Automated banking documentation
Optimized expenses
Enhanced customer satisfaction.